Mérieux NutriSciences is dedicated to protecting the health of consumers around the world, offering a wide range of food quality and safety services.
A TRUSTED PARTNER FOR YOUR BRAND
The goal is to better understand consumers, help define marketing strategies by measuring and explaining the sensory and emotional aspects of your products.
We help to identify opportunities for new markets, to maximize the profitability of your products and your activities and to ensure a long-term relationship between your consumers and your product.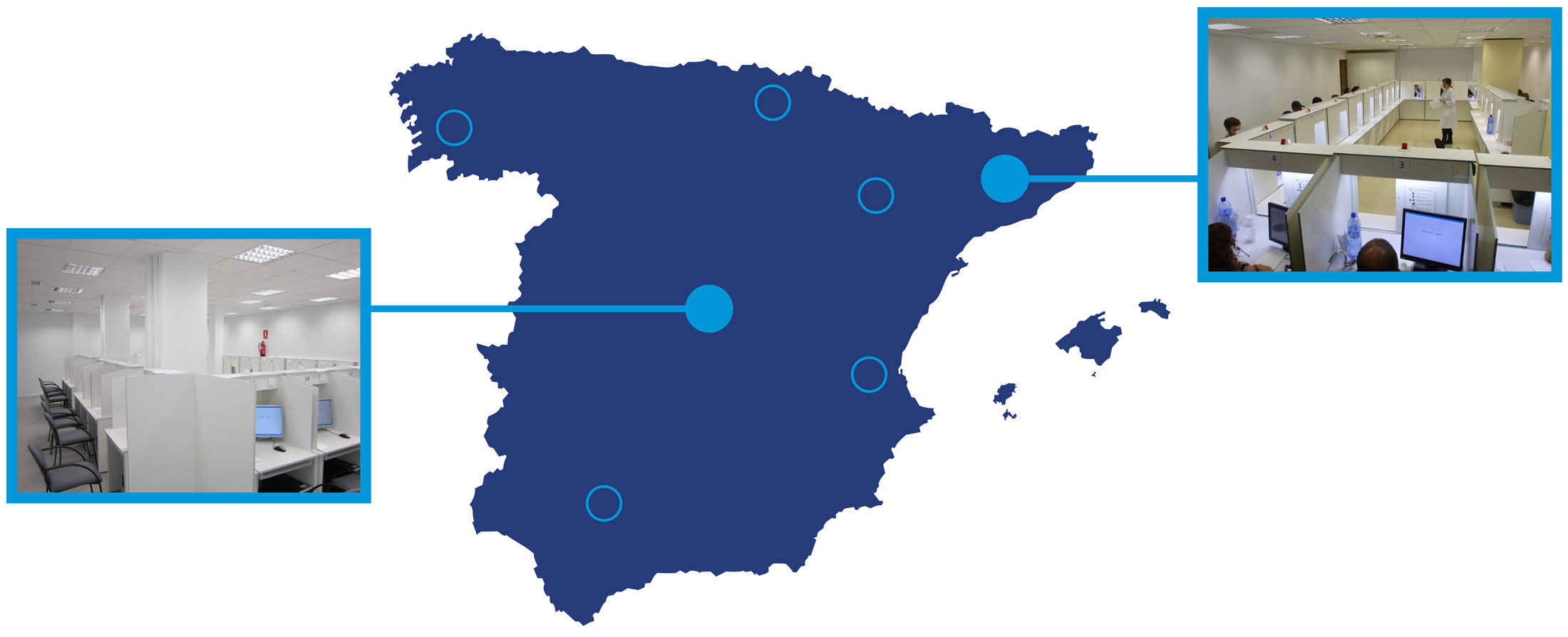 National Coverage, two central offices in Madrid and Barcelona.
>30 years of experience in sensory research.
HUT: The consumer evaluates the product at home, using it in their usual way
>18,000 registered consumers.
Test rooms in accordance with standards (ISO 8589:2010).
Our facilities are adapted to recreate an

authentic consumer experience

in a controlled space. Equivalent to what consumers would find in their homes.
GLOBAL NETWORK OF SENSORY ANALYSIS CENTRES
Mérieux NutriSciences has locations in 8 countries and across 3 continents, equipped with sensory laboratories and specialized test centres, as well as the support of a wide network of trusted research associates around the world.
MULTI-DISCIPLINARY RESEARCH
With more than 30 years of experience in sensory analysis, our team is highly specialized in a number of areas. From the development of new products to the evolution of existing products in order to better adapt them to consumer needs, our experts can collaborate in the key phases of your RD&I processes.
OUR CAPABILITIES ARE AT YOUR DISPOSAL
We have our own sensory study rooms, complying with the general guidance for the design of test rooms according to UNE-EN ISO 8589:2010, allowing consumer research to be carried out in a controlled environment.
Our modern kitchens and prep rooms allow us to cook, prepare and present your product as required for the study in question.
We have ENAC accreditation (no. 464/EI589) UNE-EN ISO/IEC 17025: 2017, for the triangle test (matrix: food) in accordance with the UNE-EN ISO 4120 standard.